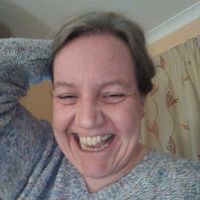 Lily Lawson
Literary Fiction, Poetry
Lily is a poet and fiction writer living in the UK. She has poetry, short stories and creative non-fiction published in anthologies and online in addition to her books.

'My Father's Daughter' has poems referring to her Mam's dementia, the church volunteer roles she held and her experiences as she began to take her writing seriously. 'A Taste of What's to Come' is a varied selection of poems which give some impression of the range of her work. 'Rainbow's Red Poetry Book' is the first of the Rainbow Series. It celebrates love and tackling the challenges we face as humans

She is currently studying online for an Open Degree with the Open University. She enjoys reading, watching American TV, eating chocolate, listening to music, and hanging out on social media (not all at the same time!)

Follow her blog at https://www.lilyswritinglife.com/
Be the change that you wish to see in the world.
Mahatma Gandhi
Kindness is a gift everyone can afford to give...
The best is yet to come.
William Shakespeare
All the world's a stage, and all the men and women merely players: they have their exits and their entrances; and one man in his time plays many parts, his acts being seven ages.
William Shakespeare
Act as if what you do makes a difference. It does.
William James